Important: due to the situation of coronavirus (COVID-19) in Europe, delivery of goods may be delayed for several days. We apologize for any inconvenience that may occur.
Delivery by DPD International couriers in European countries
Your ordered goods will be delivered to your specified address by our logistics partner DPD.

The courier will deliver the goods to your door in the territory of Europe within 3-10 working days depending on your country.

The goods are delivered on working days from 8.00 to 18.00.

You will be informed about the estimated delivery time and shipment number by SMS message.
Important:
Upon receipt of the goods from the courier, an identity document must be presented.

If you place an order in your own name, but you will not be able to pick up the goods, then indicate the contact person you authorize to accept your order.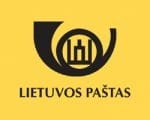 Delivery to the nearest post office in your region (shipped by Lithuanian Post)

Pick up the goods at the nearest post office from your home!

You can pay for the goods via Internet banking / bank transfer in advance.

Come to pick up the goods only after receiving the notification that the goods have been delivered to your nearest Post office.

Delivery time 1 – 2 weeks.
NOTE:
The goods can be picked up only by the consignee indicated at the time of placing the order.
Therefore, when picking up the goods, it is necessary to have a valid identity document (identity card, passport or driving license) with you and present it to the postal worker.
Ozone Generator is one of the most efficient and easy-to-use cleaning and hygiene devices in the market!